Somebody buy me a Beats Studio3 please
If like me – and hopefully most people – you're always looking for ways to make the most of the magic that is music. Nothing is too good for your ears! And so, I've had a look at the Beats Studio3 and… me want.
The new Beats Studio3 is a high-end model with all the great features from modern nomadic earphones, that is active noise reduction and a wireless mode. In its firing sight: the leader in the category, Bose.
The Beats Studio3 is superb: its design is rather pared down and slick, following the direction of the brand's recent models. It covers le whole ear and bears the now famous Beats logo. The Studio 3 exists in 6 colours: pink, white, black, red, blue, and a stunning shaded grey. It comes with a transport case, a cable with a remote control, the USB charging wire, a warranty booklet, and the fast setup guide. It weighs 260 g.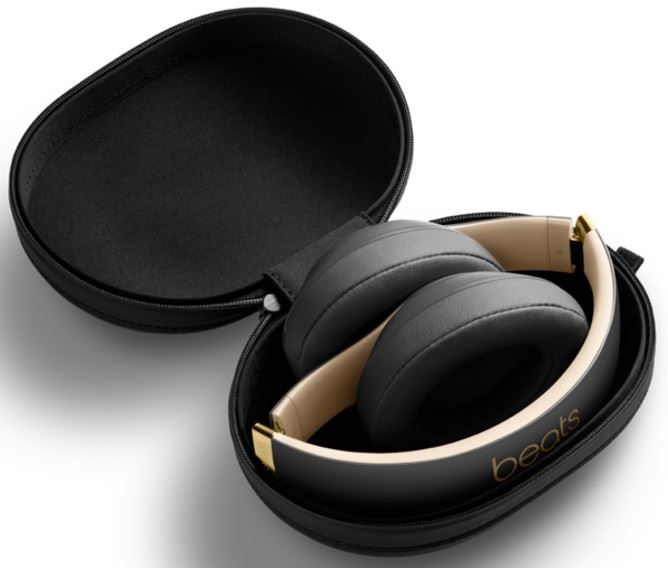 The Studio 3 is a wireless headphone with a battery life estimated at no less than 40h (and that's with noise reduction activated!). No bad surprises then. Plus, Beats offered it its Fast Fuel charging technology, which allows it to gain 3 hours of battery life with only 10 minutes of charging! Moreover, the Studio 3 boasts Class 1 Bluetooth technology, which offers better reach and more stability for the connection.
Remember, this is an active noise reduction headphone, and we're not talking basic. According to Beats, this new flagship is equipped with an optimal noise reduction function (Pure ANC) along with "real time audio calibration", all of which guarantees total immersion and a perfect silence. Note that when you activate sound isolation, the total wireless battery life is 22 hours.
Among other assets of this headphones, I can site its wired mode – the supplied cable being equipped with a remote control, with microphone for your phone calls. Let's not forget Siri compatibility, the presence of Apple's dear W1 chip, which offers better battery life management and a simplified connection among others. You can as well, in some circumstances, switch from your iPhone to your Mac just like that, if both your devices are signed up to iCloud. Note that the earpiece is fitted with a protective bellow – a revolutionary feature meant to optimise soundproofing.
So, any volunteers for my Christmas present?